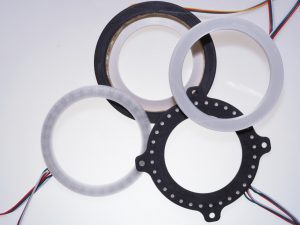 I created a new version of the PhotoBooth LED Ring Service.
User-selectable brightness was added for rainbow effects.
The changes require adaptions in the Rainbow web-service calls and the configuration files. Existing configurations need to be copied before the update and applied to the new configuration files afterwards.
Tha latest controller firmware versions are required to use the new effects.
The new version is available for download in the download section of the PhotoBooth page.