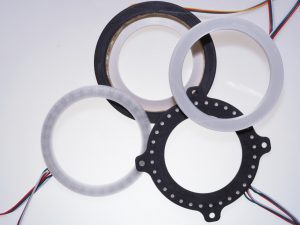 I improved automated recognition of controllers in the LED Ring Service. it's even more stable now and supports also Controller.Nano.
The setup has been extended to allow selection of the controller type. This allows the setup to automatically detect controllers and to configure the LED Ring Service for a certain controller type. This avoides the need for manual configuration if updating the Service in a Controller.Nano environment.
The latest version is available for download on the LED Ring Service page.