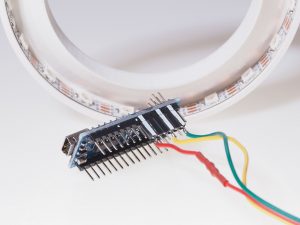 I changed the software to control the Photobooth LED ring again. The service now allows to specify an initial light effect that is set when Windows boots. In addition, a light effect is set after the installation to check functionality.
I removed setting a light effect when starting the service. It slowed down Windows startup and doesn't work reliably on a number of Windows 10 installations. The initial effect can be configured in the service configuration file. The effect is set during system startup. It is visible before the Photobooth App is active.
The latest version is available for download.