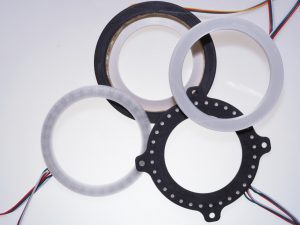 I improved the LED Ring Service even further. It now detects controller ports automatically on start-up. Changes in COM port assignment that happen sometimes after Windows updates are recognized, resulting in a stable and continous operation.
In addition, I extended the configuration options to allow free running countdowns to be parameterized by the countdown duration sent by dslrBooth.
Find out more about the LED Ring Service on my project page.